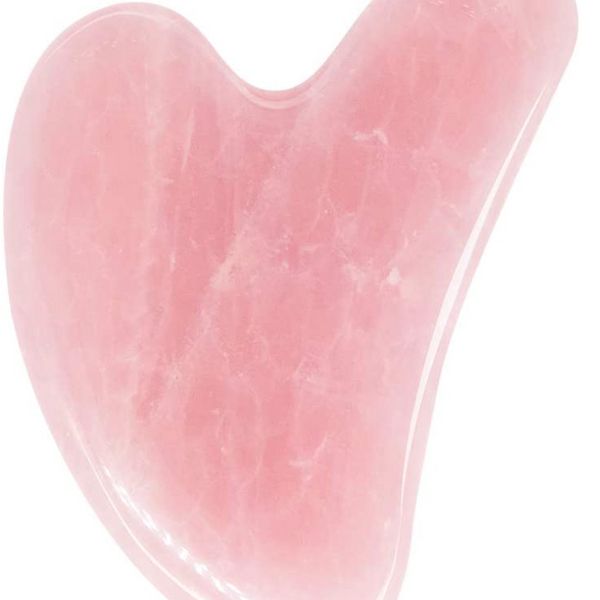 Gua Sha - Rose Quartz
$14.00
GUA SHA METHOD - It will become your favorite self-care tool for relieving stress, boosting circulation, and enhancing your radiance. Rooted in an ancient Traditional Chinese Medicine technique that's thought to promote the flow of "chi," or energy, in the skin, this daily ritual involves gently scraping the contoured rose quartz over the neck and face in an upward sweeping motion. 
GOOD VIBRATIONS - Metaphysically, Rose Quartz corresponds to the heart chakra, the energy center of love. Let it bring peace and unconditional self-love to your daily rituals.
TO USE - Most effective when used with your favorite serum or oil. Always start with clean skin, apply your moisturizer and begin massaging each area of your face and neck in an outward and upward motion. Use in the morning to treat puffiness and energize the skin or in the evening to relax muscles and release tight connective tissues.
Wash with soap and warm water. Dry thoroughly to store in the cotton pouch for safekeeping. It's a natural stone, so no two are exactly alike! 
*These statements have not been evaluated by the Food and Drug Administration. This product is not intended to diagnose, treat, cure, or prevent any disease.