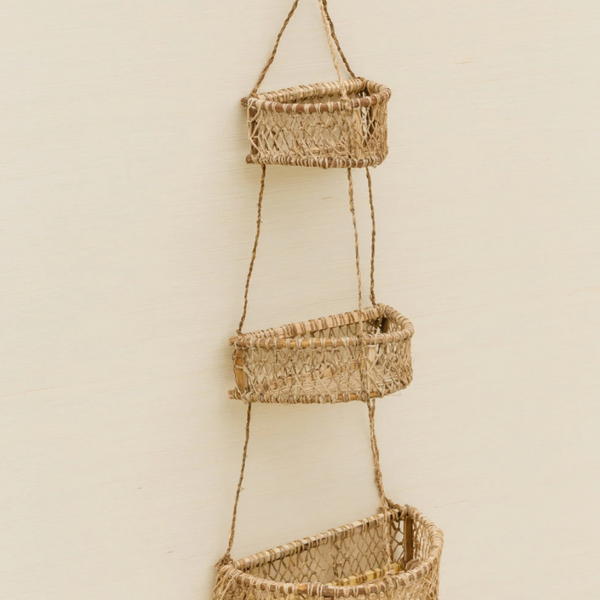 Jonote Hanging Basket - Half Circle
$80.00
Jonote three-tiered hanging basket created in the mountain town of Cuetzalan in the south-central state of Puebla, Mexico.  
Baskets are created through a process of curving wood into circular shapes and knotting jonote fibers throughout.
Half circle basket is approximately 30" long and 8" deep x 11" wide on the largest basket.