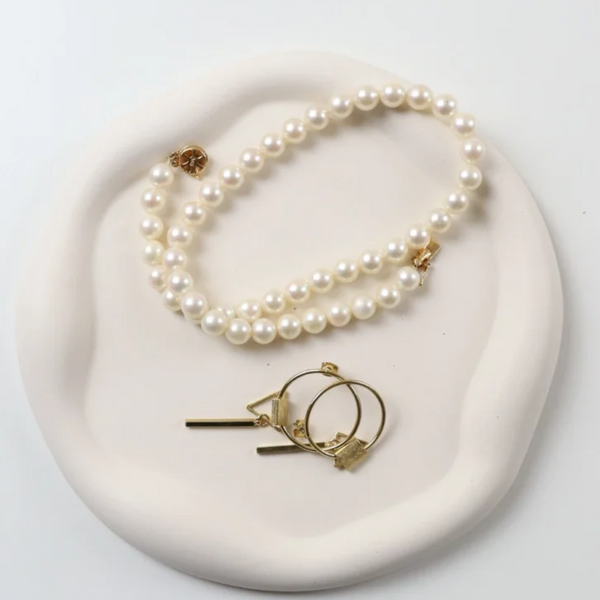 Cloud Jewelry Tray - Round
$26.00
100% hand crafted
Perfect for displaying and organizing candles, diffusers, jewelry, trinkets, and keys in entryway, nightstand, dresser, coffee table or anywhere else
Each color and terrazzo pattern is unique and one off. No two are alike making it truly unique and custom made. Perfect use for jewelry tray or your daily coffee serving coaster or gift for anyone and any occasions including weddings, birthday, valentine's day, and holiday!!
Made from Jesmonite, strong and light weight, eco-friendly materials is water-based, non-solvent and contain no VOCs.
DimensionsW: 7.5 in. | L: 7.2 in. | Height: 0.7 in. (at the high point)
 *** Due to the nature of hand crafted product, they may have tiny pits or air bubbles which are not a defect and have color variation to the color shown in the pictures ***

Care Instruction

Clean with a damp cloth and let it dry. Avoid submerging them in water or getting them wet for long period of time.

All our products are sealed and water resistance, however they can still absorb liquids and waxes causing marks and stains.

DO NOT use as a food dish or in the dishwasher or microwave.