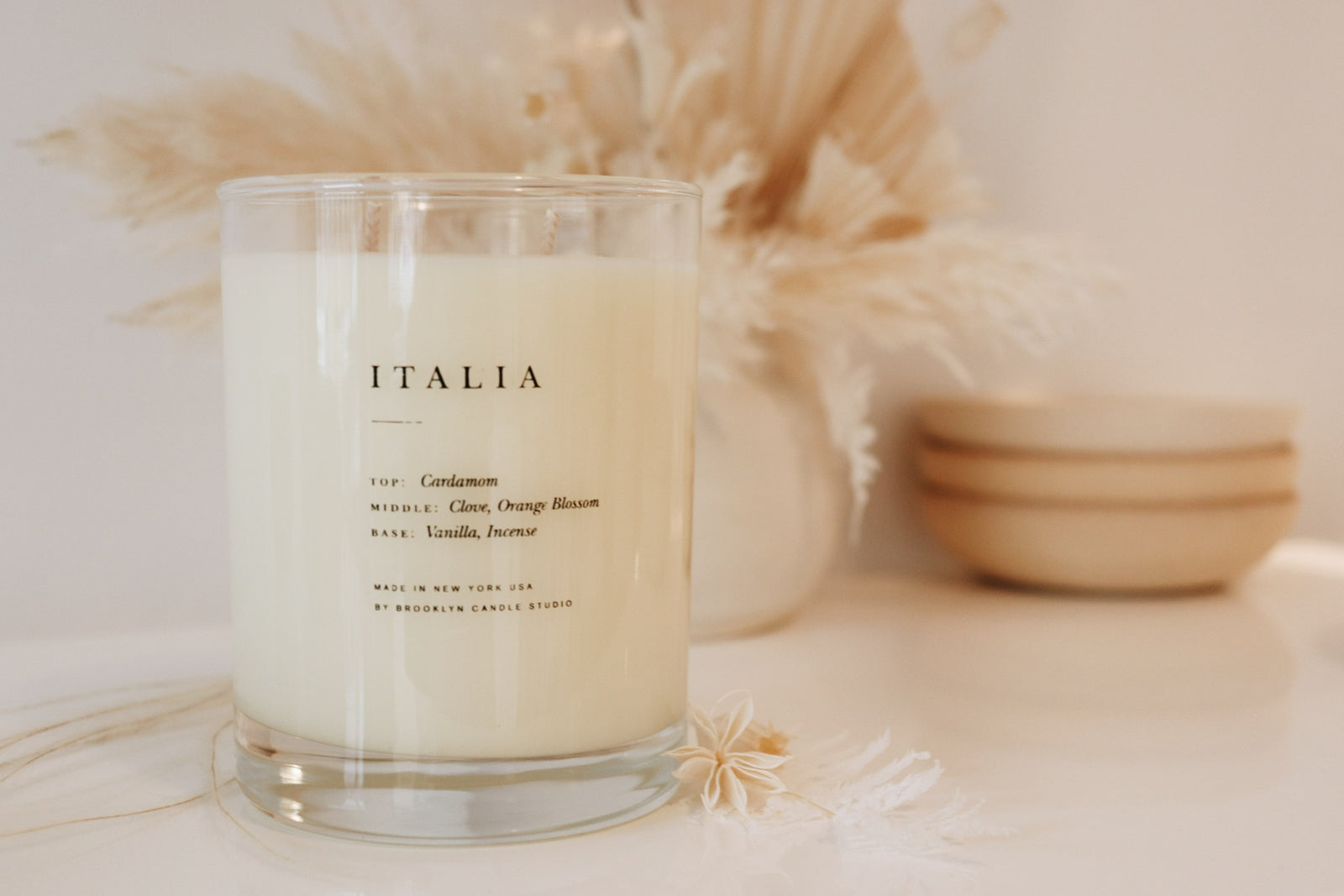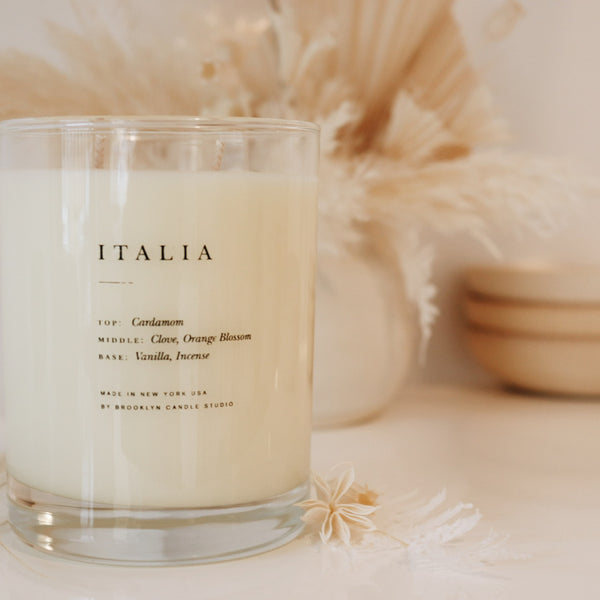 Italia Candle
$38.00
TOP NOTES: Cardamom
MIDDLE NOTES: Clove, Orange Blossom
BASE NOTE: Vanilla, Incense
Dashes of exotic spices in a bustling Italian pasticceria inspired this fragrant blend of cardamom, vanilla, clove, incense, and orange blossom.
Made in Brooklyn, New York with 100% soy wax for an eco-friendly clean burn. We use lead-free cotton wicks and premium fragrance oils infused with essential oils. Our candles are vegan, cruelty-free, phthalate-free, and petroleum-free.
PRODUCT DETAILS: Our Escapist collection takes you to our favorite places in the world, places we've traveled to that have a permanent place in our olfactory memories. Double-wicked and housed in white textured boxes and screenprinted glass tumblers, this collection will tug at the heartstrings of minimalists around the world.
Volume: 13 oz
Diameter: 3 3/8 in
Height: 4 1/4 in
Burn time: Up to 70 hours