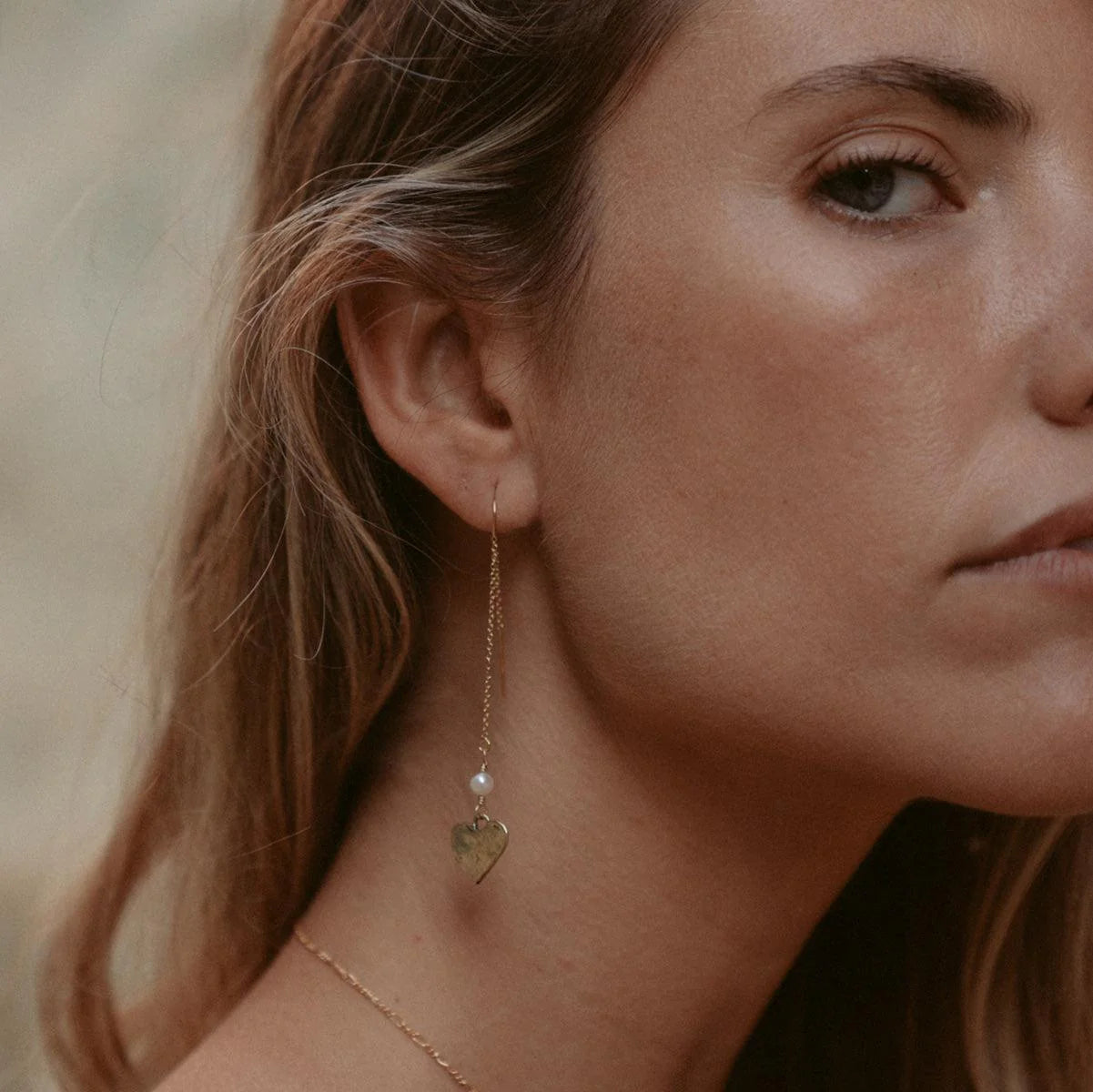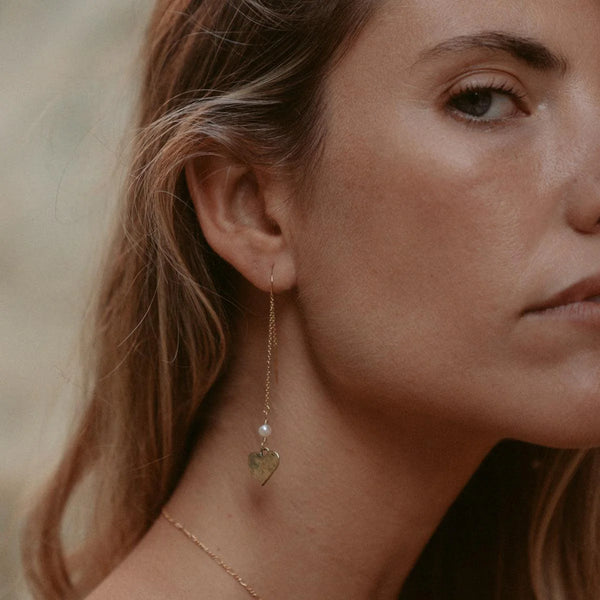 Rhiannon Gold Pearl Heart Threader Earrings
$120.00
Put your heart on display with these Rhiannon Gold Pearl Heart Threaders. Hand-crafted with a thin, delicate chain and a gleaming gold heart charm that dances with movement, these beautiful, lightweight earrings feature a freshwater pearl set in the center for a touch of luxury. Named for the Welsh goddess of beauty, Rhiannon brings a graceful touch to any ensemble.
14k gold filled delicate threader chains measure approx 2" long
Wire wrapped pearl and hand sculpted brass heart pendant add on an extra inch.