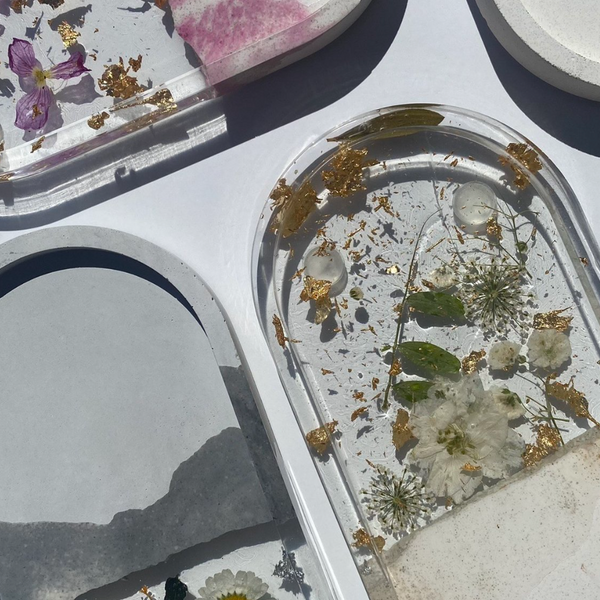 Wildflower Resin Trinket Tray
$40.00
A mashup between an oldie but goodie. Introducing * drumroll please * our newest edition - wildflower resin trinket trays! Sticking to our sustainable roots all these fresh florals are hand picked in our community and then air dried. Now this is what you call one of a kind. 
Important Note: All pieces are handmade in small batches. Marbled pieces will NOT be exactly identical to pieces shown in photos. The uniqueness of each piece we create is what we love most about what we make!
Our wildflower trinket trays are made with a concrete and resin base were characteristics like air bubbles, rough textures, and slight unevenness/bumps are common and are not considered defects.
Product Info: Water Resistant Trinket Dish. Dishes are sealed with a water based satin sealer that is food safe and non-toxic.